Everest MS-210 8 Kg Capacity 10 24 360 Drc Side Angle Stand With Desktop Cable Retainer
Product Code 11082
Barcode: 8697671470502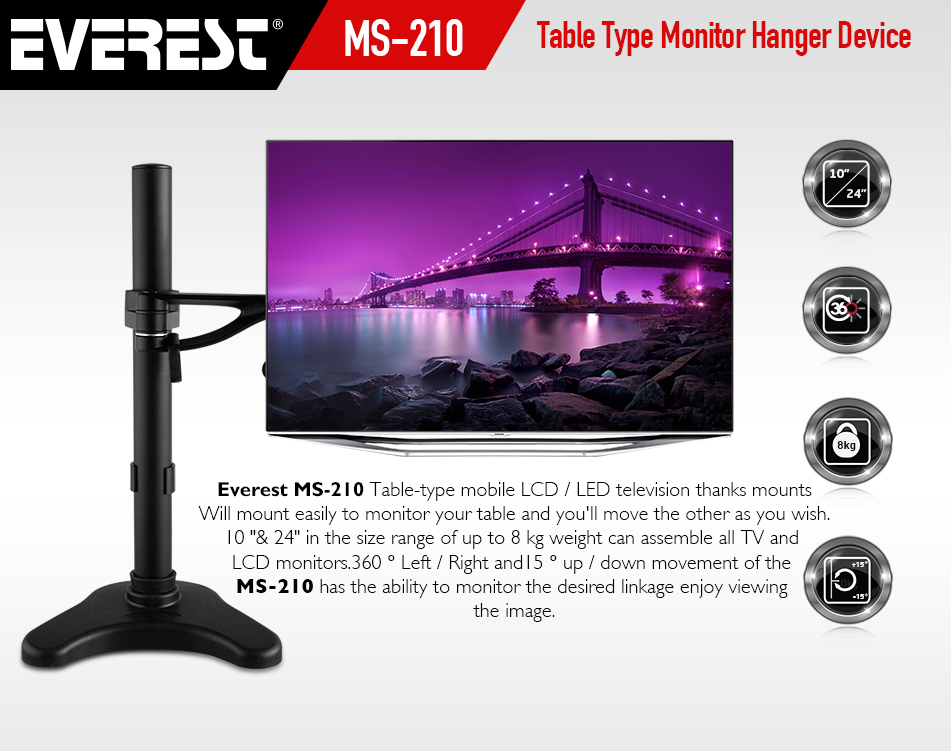 Everest MS-210 Table-type mobile LCD / LED television will mount easily to monitor your table and you'll move the other as you wish.10 "& 24" in the size range of up to 8 kg weight can assemble all TV and LCD monitors. 360 ° Left / Right and15 ° up/down movement of the MS-210 has the ability to monitor the desired linkage enjoy viewing the image.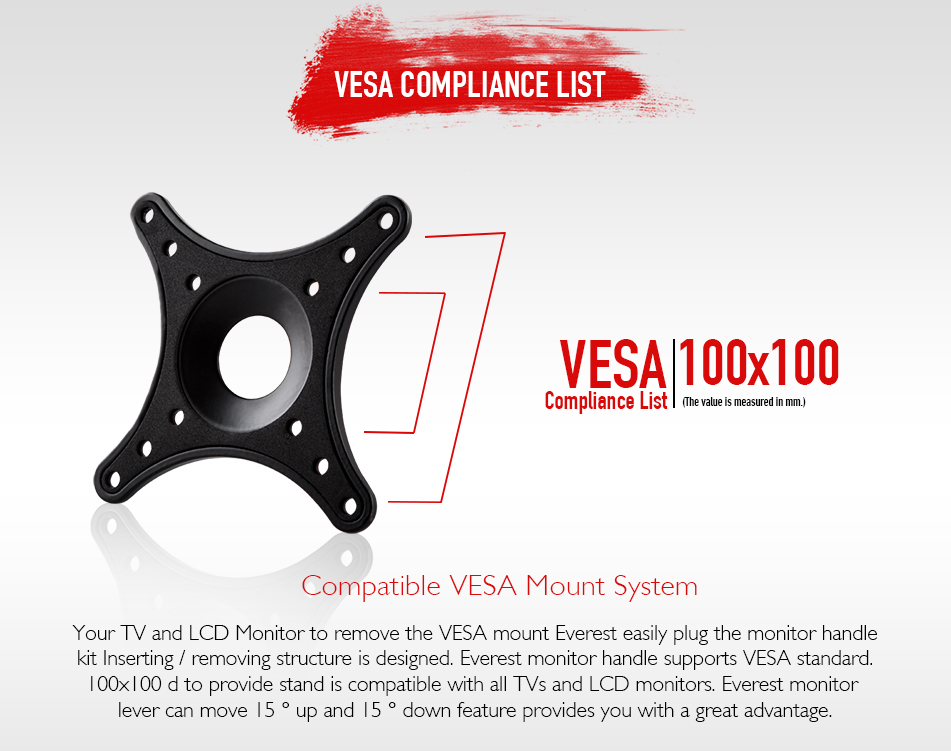 Your TV and LCD Monitor to remove the VESA mount Everest easily plug the monitor handle kit Inserting / removing structure is designed. Everest monitor handle supports
VESA
standard.
100x100 d to provide stand is compatible with all TVs and LCD monitors. Everest monitor lever can move 15 ° up and 15 ° down feature provides you with a great advantage.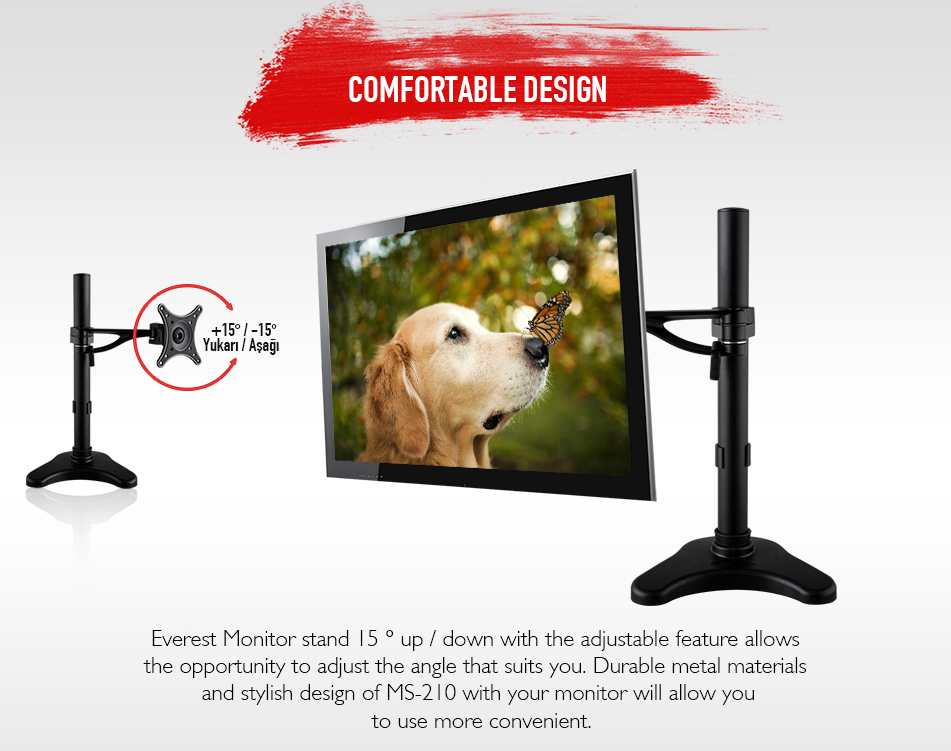 Everest Monitor stands 15 ° up / down with the adjustable feature allows the opportunity to adjust the angle that suits you. Durable metal materials and stylish design of MS-210 with your monitor will allow you to use more convenient.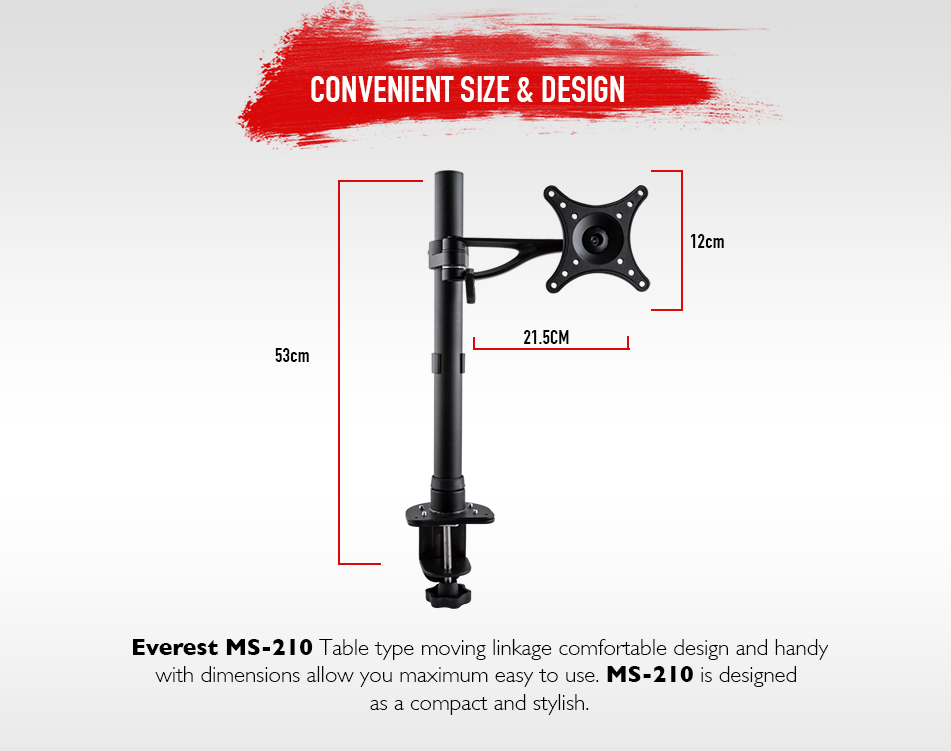 Everest MS-210 Table type moving linkage comfortable design and handy with dimensions allow you maximum easy to use. MS-210 is designed as a compact and stylish.
Everest MS-210 Table type moving linkage with the rubber protectors will not scratch and does not damage the place where it is mounted. In this way, you can mount your desk with complacency.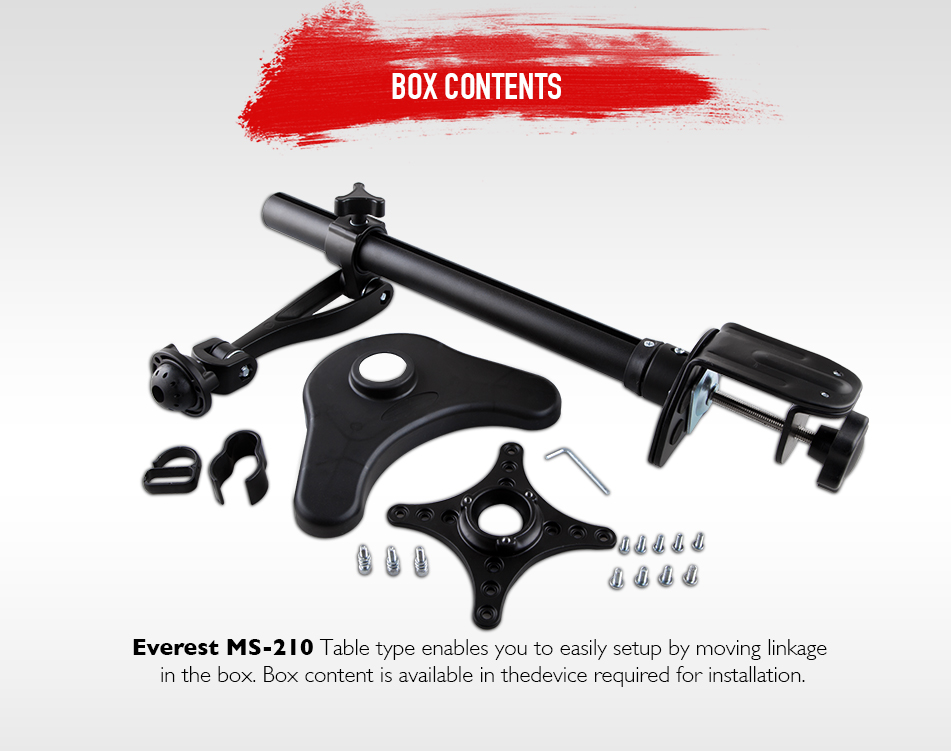 Everest MS-210 Table type enables you to easily setup by moving linkage in the box. Box content is available in the device required for installation.